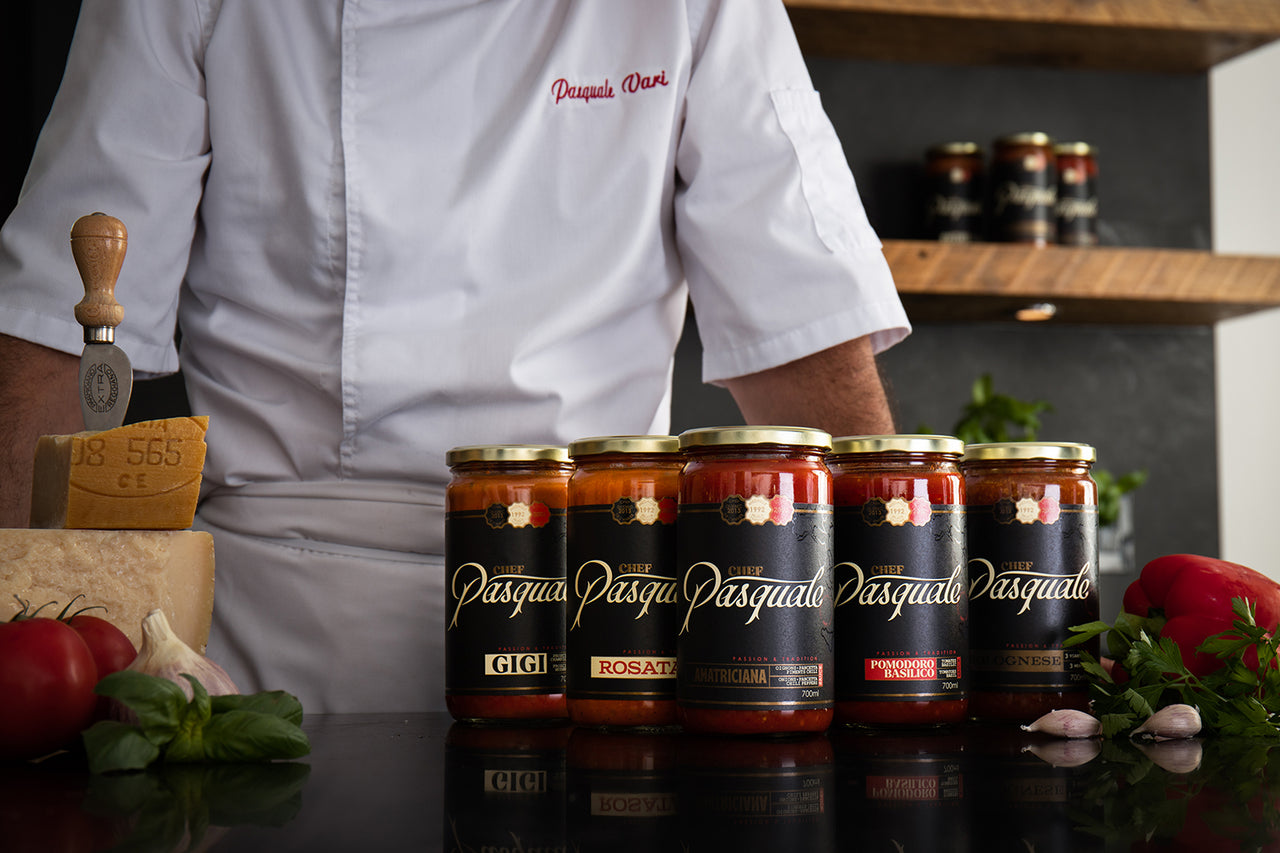 Born in Italy, Pasquale Vari has held a position as head teacher at l'Institut de tourisme et d'hôtellerie du Québec [the Quebec Institute of Tourism and Hotel Industry] (ITHQ) since 1995.
Graduated in Italian cuisine from the Vibo Valentia Hotel School in Calabria in 1984.
He then obtained two diplomas from the ITHQ, one in professional cooking and the other in progressive cooking for restaurants and hotels.
Pasquale Vari has completed several advanced perfecting internships in France and Italy, in Michelin-starred restaurants.
In 1999, the Université de Sherbrooke awarded him a certificate in pedagogy which enabled him to teach and pass on his knowledge.
He has been a consultant and permanent judge since 2009 on the cooking show "Les Chefs" on SRC.
He is also a chef on "5 Chefs dans ma Cuisine".
Among the highlights of his career, we note:
- In 1991, the gold medal at the Relais & Châteaux Excellence Award competition
- In 2003, he was an expert chef for Quebec in the analysis of the cooking professions for the Red Seal of Canada.
- In 2005, he was guest chef at the Le Parlementaire restaurant of the National Assembly.
- In 2006 he co-authored the book Parmigiano Reggiano.
- In 2011 he was one of three professors to give a culinary workshop to Prince William and the Duchess of Cambridge.
- In 2012, he won the Renaud-Cyr prize in the chef trainer category.
- In 2013, the Society of Chefs, Cooks and Pastry chefs of Quebec awarded him the National Chef of the Year award.
His years of experience in France, Italy and Quebec make him a first-rate player, in great demand on the restaurant and gastronomy scene in Quebec.
Since 1999, he has been a culinary consultant for the catering activities of the Italian Chamber of Commerce in Canada and for various cooking shows including Les Chefs.